How to Operate and Meet Your Mission with Constrained Resources.
Decision making is the toughest it's ever been for Defense and Civilian agencies. Requirements are rising and resources are shrinking. Learn how innovative agencies are taking strategic and tactical approaches to manage their complex portfolios.
Register for this event if you want to:
Create an investment plan that anticipates the needs of your citizens and lawmakers
Dynamically illustrate the need for additional resources
Easily defend your decisions with leadership and legislature
React in real-time as mission requirements change and priorities shift
Keynote speaker: Andy Friedman, The Washington Update
According to CNBC, Andy Friedman is "one of the nation's most sought-after speakers on all things political." Andy is known for predicting the outcomes of Washington tax and fiscal deliberations and providing financial advisors and investors with strategies to consider in light of the changing political landscape.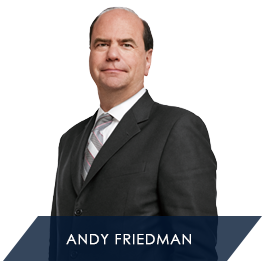 High-Level Agenda and Topics:
---
---
Keynote Presentation
The Washington Update - Andy Friedman
---
Session 1 - Workforce Planning and HR Case Studies Evolution
This session will feature case studies on creating an agile human resourcing plan with the right people and initiatives and advanced workforce optimization.

US Navy, Integrated Warfare Systems (IWS) - Greg Thomas, Chief of Staff, Program Executive Office
---
---
Session 2 - Resourcing for Large Facilities + Infrastructure Needs
Learn how to ensure facility and infrastructure related decisions align with your strategic direction. Infrastructure planning has to move beyond routine operations and maintenance budgeting to a strategic performance-based, multi-year investment plan.
Government Services Administration (GSA) - Diane Campanile, Capital Allocation Team Lead
US Coast Guard (USCG) - CDR Andy Howell, Innovation Program Manager
Commander, Navy Installations Command (CNIC) - Aaron Smith, Deputy SRM Branch Head/Special Projects Program Manager
---
---
Session 3 - Lessons Learned Supporting 40+ Agencies
Both Federal and Commercial organizations are drastically improving the way they make portfolio decisions, specifically in IT. Learn what they are doing differently and how to anticipate future demands at your agency. Learn how to identify and root out inefficient technologies and processes that distract from mission success. Achieve increased visibility into all IT resources.

Decision Lens - Dan Saaty, Chief Scientist
---
Session 4 - Overcoming the Two Major Dysfunctions of Decision-Making
During this session we will discuss how to create a transparent and effective decision-making approach in your organization. Avoid the common pitfalls and setbacks agencies typically encounter when putting a more rigorous process in place.

U.S. Air Force - Lt Col David Harden
---
Session 5 - Getting the Most from Your Limited Resources
Across the Federal Government, investments are facing more scrutiny than ever. Agencies are forced to deal with very complex resourcing, funding, and prioritization decisions. Learn how to make the most of your limited resources.

US Department of Homeland Security (DHS) - Dave Hagerty, Director of Integrated Product Teams Operations
Department of Defense, Joint Staff - Dennis Savage, Comptroller
---
---